Patient information Overview
Prepare for your Associated Oral & Implant Surgeons visit.
Here are some resources to help you prepare for your visit to our office. Feel free to contact our office for more information.
Our surgical capabilities
Our surgeons practice a full scope of oral and maxillofacial surgery with expertise ranging from dental implant surgery, wisdom tooth removal, and corrective jaw surgery. This also includes techniques designed to rebuild bone structure with minimal surgical intervention and optimal patient comfort. Our doctors also can diagnose and treat facial injuries and fractures.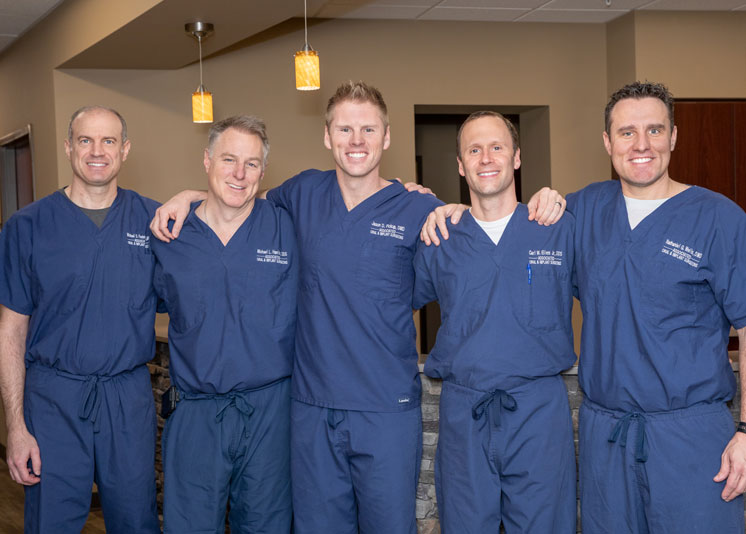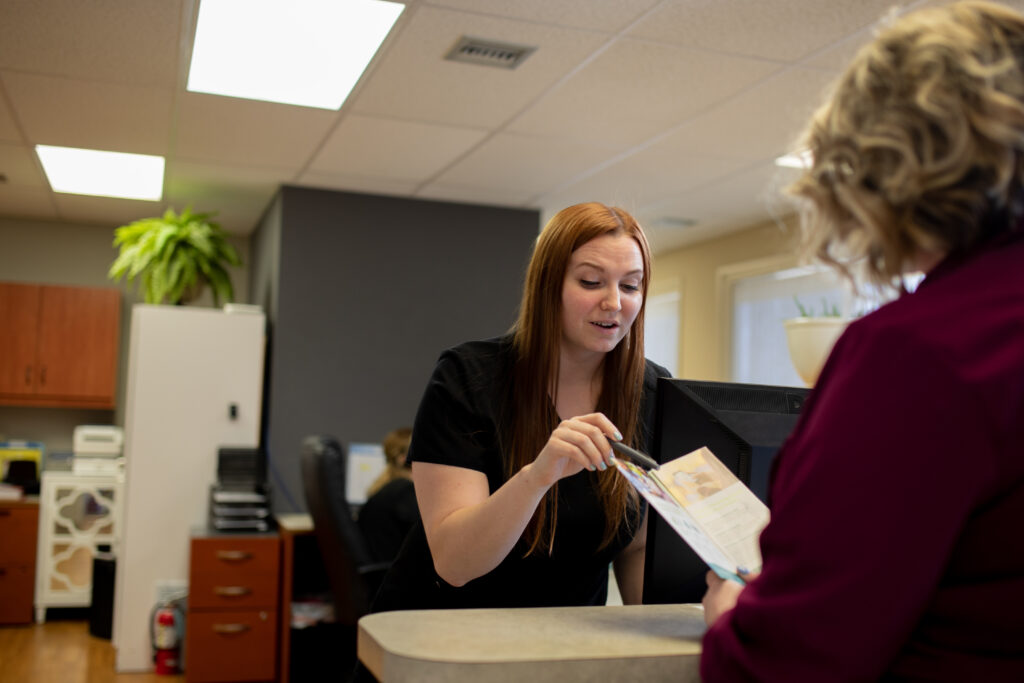 The surgical staff at Associated Oral & Implant Surgeons are experienced, certified oral and maxillofacial surgical assistants who assist in the administration of IV sedation and surgery in our state-of-the-art office setting. All staff are informed administrative personnel well versed in health and insurance policies and are CPR certified. Patients are continuously monitored during and after surgery.
We are committed to providing the highest quality care in a comfortable and compassionate environment.
What are others saying about us?
"Absolutely 5 stars!! If I could give them more, I would. My son had his wisdom teeth extracted. They have been very accommodating…from changing appointments, general advice, to the actual teeth extraction, after care advice, after hours person on call, etc. Alex has specifically been the one answering ALL of my questions and the one giving the advice. She has much knowledge, is absolutely wonderful and is very patient. Of course, Dr. Foster is the best at what he does and my son has experienced little to no pain, or complications after the surgery. He truly cares about his patients and makes them feel comfortable. Great team of people there!! Thank you!!"
"I've been going here for a few years now. The entire staff is amazing! Dr Pickup is very kind and compassionate. The staff are so friendly and helpful. Treatment prices are great as well. I definitely recommend Associated Oral to anyone needing treatment!"