Knowing what to expect during your first visit to the oral surgeon can help you feel calm and prepared for your appointment. Every new patient must have an exam and consultation prior to their surgery. During this visit, you will get to know your surgeon and our friendly and caring office staff. You will also have time to discuss any questions or concerns you have about the procedure. The exam will include dental x-rays, a comprehensive review of your health history, and an estimate of your out-of-pocket cost. In many wisdom tooth cases, we can complete both the consultation and surgery on the same day.
At Your Initial Consultation
When you call Associated Oral & Implant Surgeons, we'll arrange a consultation appointment for you. During this consultation, our doctors will explain your diagnosis and proposed treatment.
Please note that if you are under the age of 18, a parent or legal guardian will need to be present at the appointment.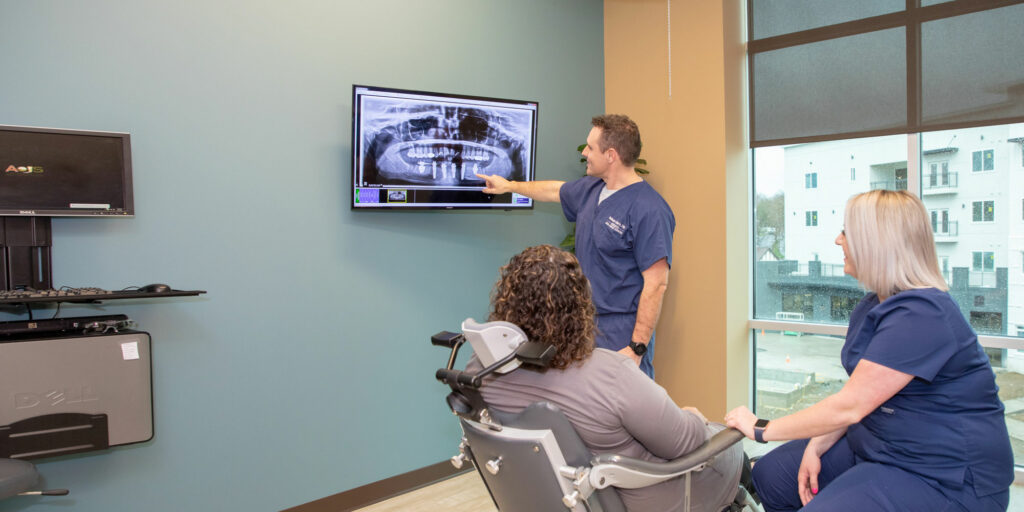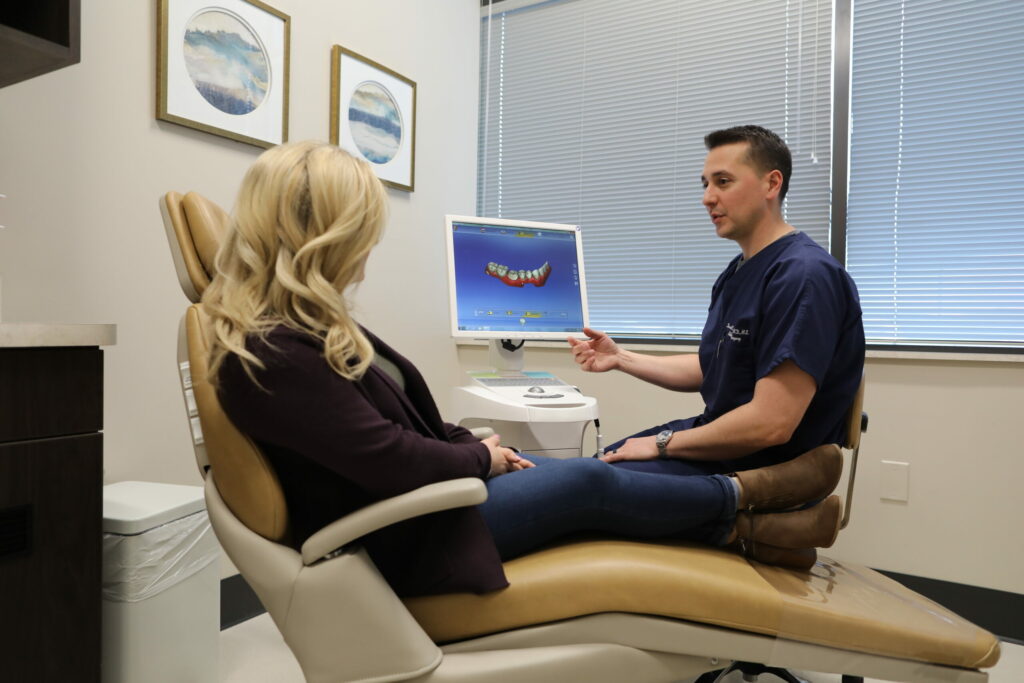 For your first appointment, there are several items you will need bring with you to make your visit as simple and convenient as possible, including:​
Your dental and medical insurance cards (if applicable)
The referral slip from your general dentist (required)
Any recent dental x-rays
Information about your medical history, including a list of medications, doctor's name and phone number
A form of identification, such as your driver's license or military ID


We encourage you to bring a list of questions you want to ask our staff during your appointment as well.
It is our vision to treat every patient as if they were a member of our own families. We want to make sure you are comfortable and confident before having any procedure performed.
If you have already completed your patient registration online, our front desk staff will likely have it printed and ready for your signature upon arrival. You will be asked to present your referral slip, any dental or medical insurance cards that you have, and a photo ID.
Once your registration is complete you will be instructed to remain in our waiting room until a clinical staff member is available. A clinical staff member will come out to get you and bring you back for a panoramic x-ray. The full mouth x-ray is necessary to check on the development of teeth, difficulty of removal, and to check surrounding areas for any radiolucencies.
Your surgeon will join you in the consultation room and review the x-rays. At this time, they will also review your completed health history and discuss any precautions for the procedure.
The surgeon will review all the information and diagnose the difficulty of the extractions. This information will be relayed to our financial coordinators who will work up an estimated out-of-pocket cost based on the information provided from your insurance company. (*Please note: all insurance information provided by your carrier is subject to approval and not a guarantee of payment. Your insurance carrier will determine final coverage at the time the claim is processed.)
Any estimated out-of-pocket cost will be collected prior to surgery. Your surgical assistant will then escort you to our surgical area. This is a sterile environment and only the patient is permitted in the surgical suite. The responsible driver will need to remain in the waiting area until surgery is complete.
The effects of anesthesia varies per patient. Post-operative instructions will be reviewed in the recovery area with the patient and their responsible driver or guardian. The patient will remain in our recovery area until the doctor has cleared them to leave the office. At this time a clinical staff member will direct the driver where to meet them and escort the patient out of the office to their waiting driver.
As a surgical center, we do our best to predict surgery times and schedule accordingly. The typical time you can expect to be in our office is approximately one hour for your consultation and an additional hour for your surgery.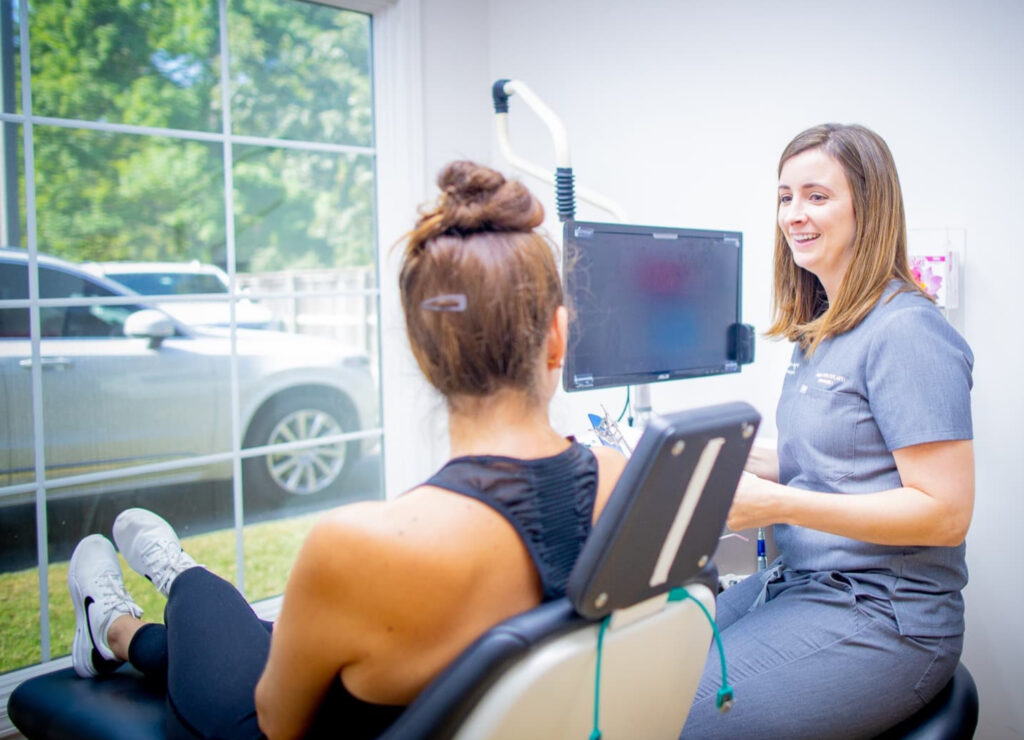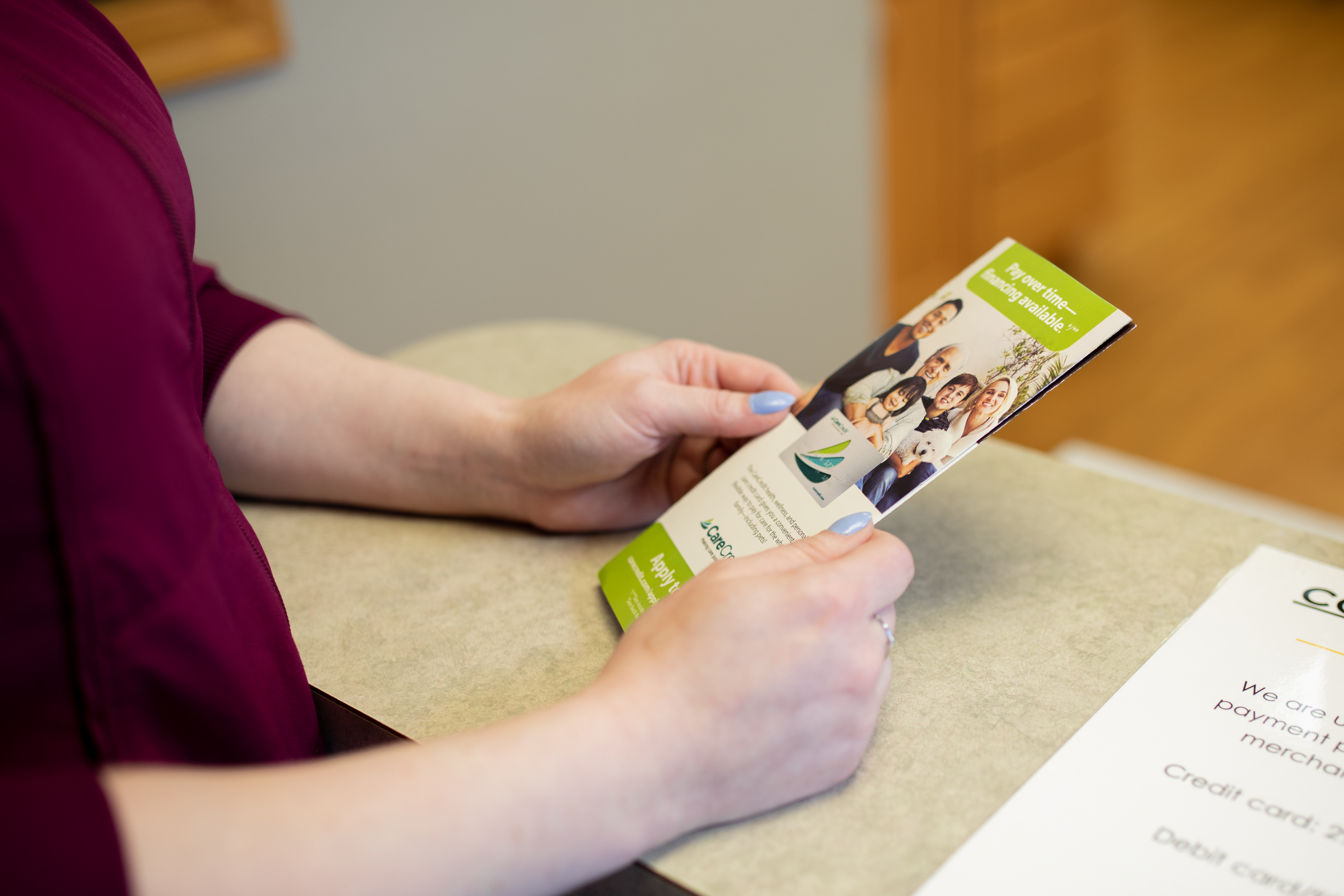 All balances are due at the time of service. If you have any applicable insurance, we will contact them prior to your appointment for a breakdown of benefits. Following your initial exam, an estimated out-of-pocket amount will be presented and collected before any surgery is performed. We do our best to get accurate coverage information from your insurance carrier; however, if your insurance pays differently than expected, you may have an additional balance due.
We are committed to providing the highest quality care in a comfortable and compassionate environment.
What are others saying about us?
"Absolutely 5 stars!! If I could give them more, I would. My son had his wisdom teeth extracted. They have been very accommodating…from changing appointments, general advice, to the actual teeth extraction, after care advice, after hours person on call, etc. Alex has specifically been the one answering ALL of my questions and the one giving the advice. She has much knowledge, is absolutely wonderful and is very patient. Of course, Dr. Foster is the best at what he does and my son has experienced little to no pain, or complications after the surgery. He truly cares about his patients and makes them feel comfortable. Great team of people there!! Thank you!!"
"I've been going here for a few years now. The entire staff is amazing! Dr Pickup is very kind and compassionate. The staff are so friendly and helpful. Treatment prices are great as well. I definitely recommend Associated Oral to anyone needing treatment!"