Easier to eat, speak, and smile
Dentures vs Dental Implants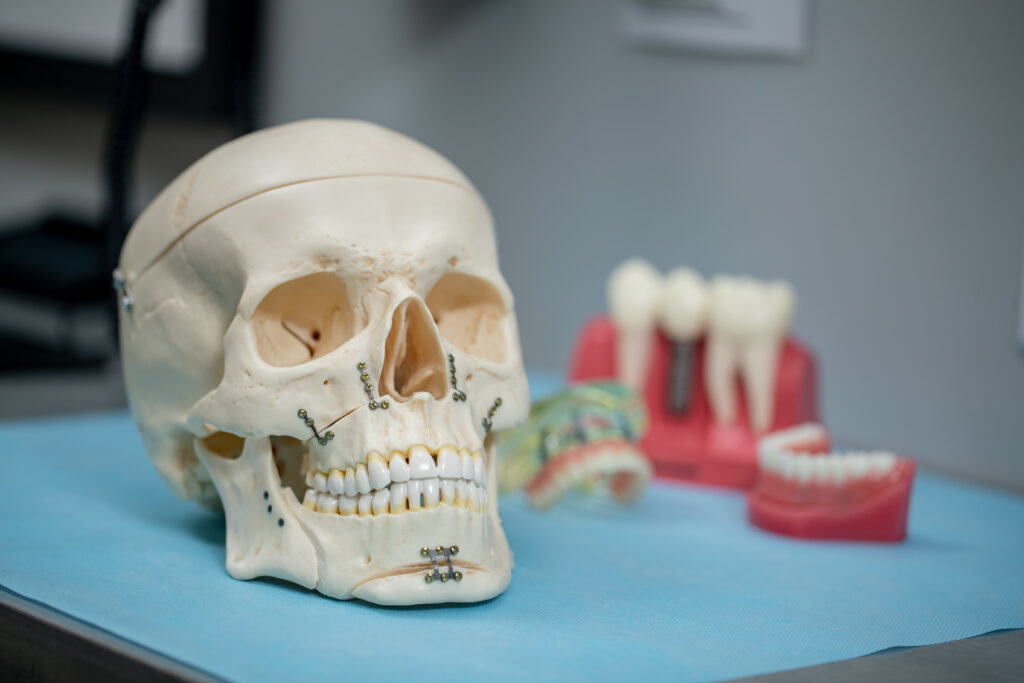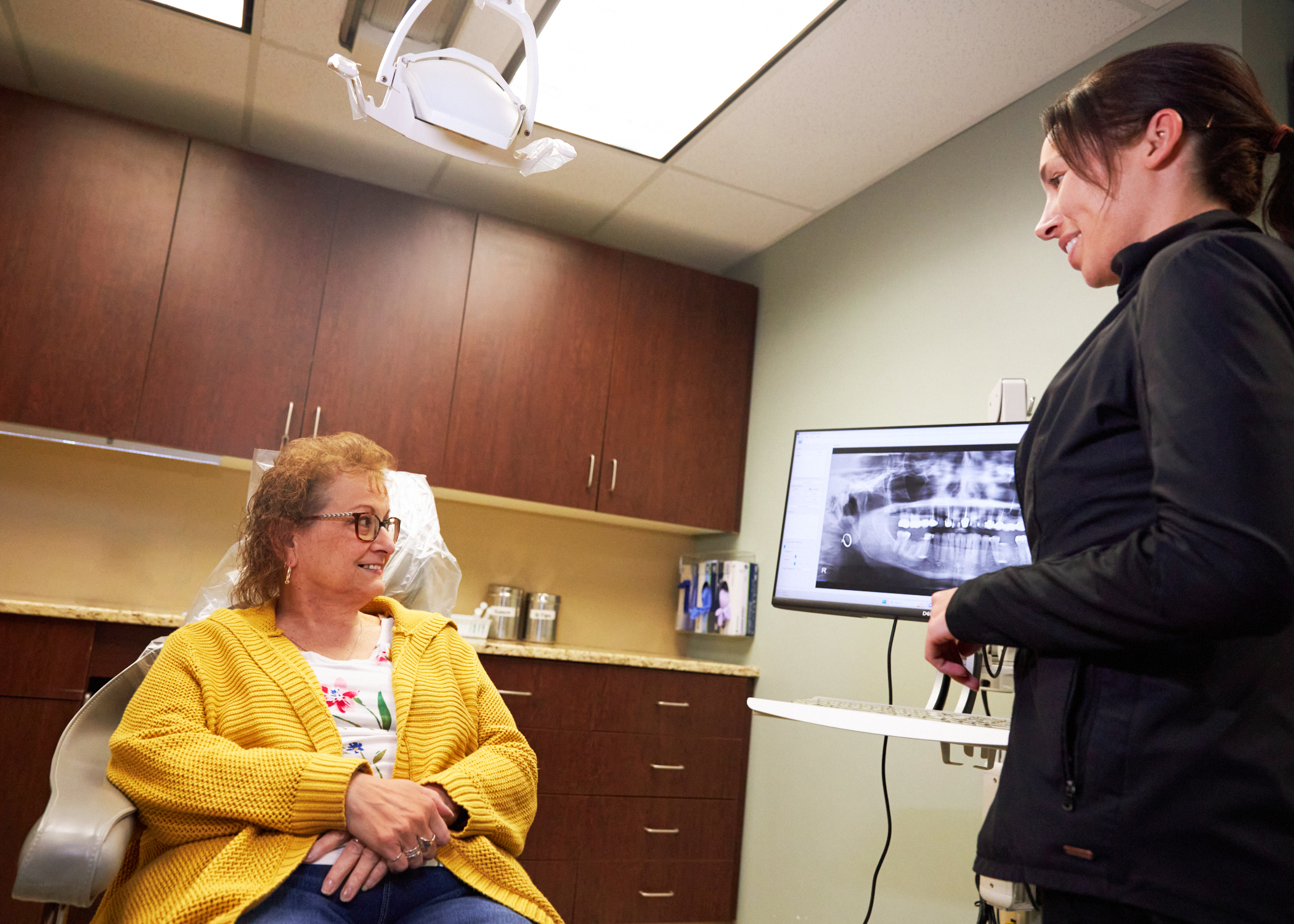 Are Dentures My Only Option?
For most patients seeking full-arch tooth replacement, dentures are NOT the only option! While dentures do provide a convenient and cost-effective alternative to missing teeth, they are by no means the only option available. Dental implants have paved the way for teeth to be replaced permanently, providing patients who have a failing dentition or a full arch of missing teeth with a more secure and healthy alternative. What does this mean? Significantly improved self-confidence, the ability to eat a virtually unrestricted diet, speaking with clarity, and the assurance of a full arch of stabilized, strong prosthetic teeth. Though dentures are an adequate solution for replacing missing teeth, they cannot compare to the appearance and restored oral function that comes with implant supported dentures!
Comparing Dentures and Implant Supported Dentures
Dental implants are the only tooth replacement option that restores nearly 100 percent of the function and beauty of natural teeth. When two or more are used to support a lifelike prosthesis or denture, an entire full arch of teeth can be permanently replaced. Implant supported dentures eliminate many of the disadvantages associated with traditional dentures, such as gum irritation, a loose fit over time, or a restricted diet. Dental implants also work to stimulate the jaw bone, meaning you will not experience loss in your facial structure or aesthetics due to missing teeth and a receding jaw. Just as dentures are only as precise as their creator, so is dental implant placement only as accurate as the doctor performing surgery. With the expertise of a skilled oral surgeon leading treatment, dental implants are placed intentionally at certain angles and positions to best ensure their final functional outcomes and the predictability for long-term support.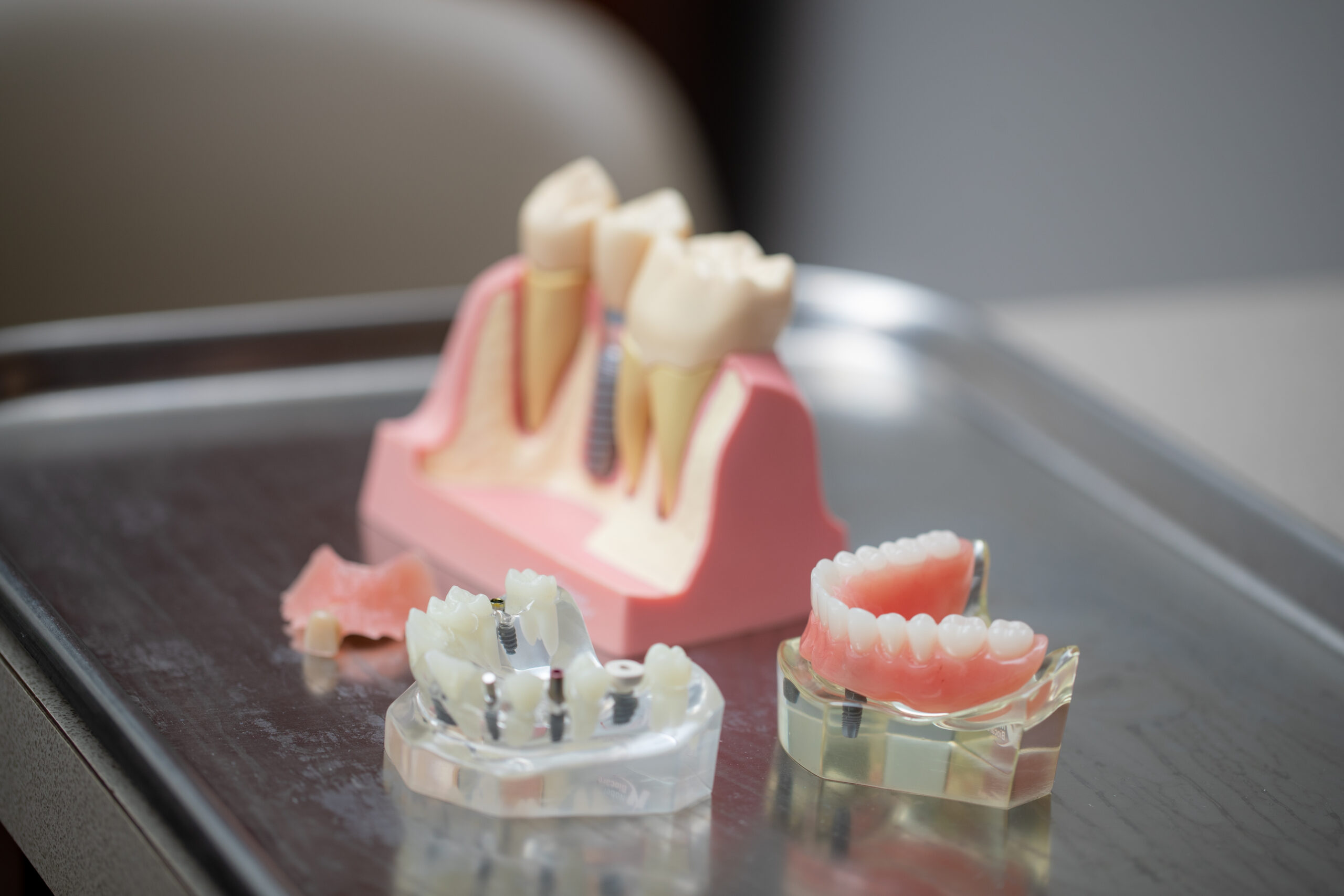 Advantages of Implant Supported Dentures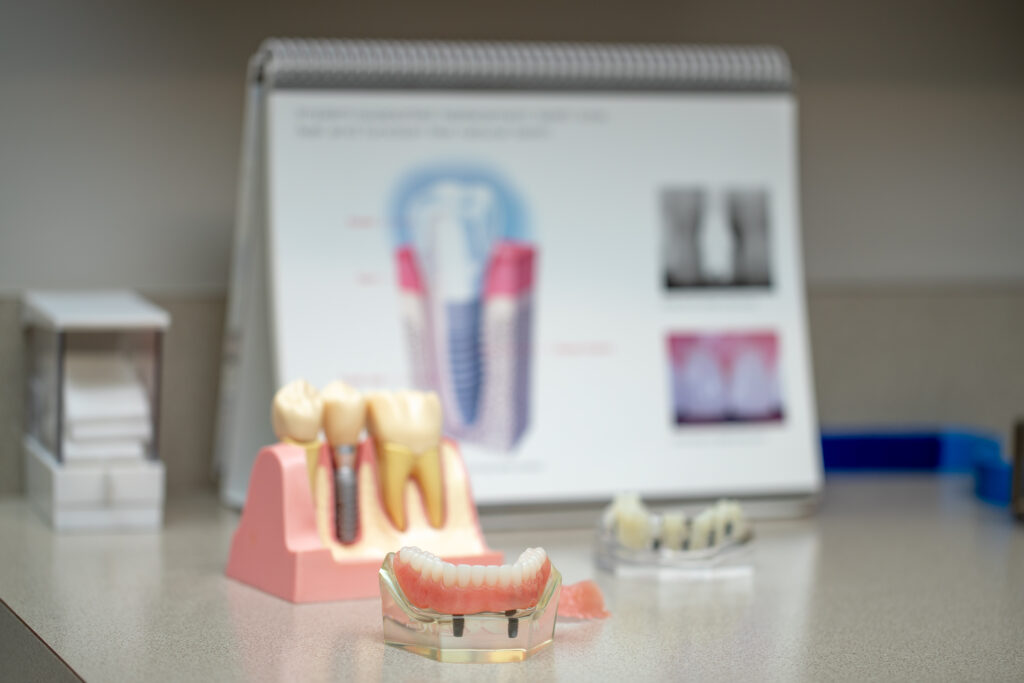 On the Forefront of Restorative Surgical Care
Dental implant placement is not extra training we received outside of our general skillset; it is a prominent aspect of our specialty and is surgery we have been specifically trained in from the beginning. We leverage this surgical expertise and our advanced technology to guide every treatment process. This means that treatment is tailored to each individual patient, meticulously planned no matter the case complexity, and expertly carried out to produce the best possible aesthetic and functional outcomes every single time. With over 40 years of specialized experience, our five board-certified oral surgeons combined have placed hundreds of dental implants, in addition to having surgical and medical expertise in issues related to missing teeth, including bone loss and disease affecting oral structures and tissues. With this extensive background of education and experience, we bring you the highest level of surgical care possible, building off a foundation of mutual trust and communication we strive to integrate day one. No one should have to go through life without teeth—there is hope! Visit one of our three locations for a personalized dental implants consultation with one of our oral surgeons.
At Associated Oral & Implant Surgeons, we know how to help you. Our board-certified surgeons and expert staff can provide the care you need to relieve the discomfort you feel.
What are others saying about us?
"Absolutely 5 stars!! If I could give them more, I would. My son had his wisdom teeth extracted. They have been very accommodating…from changing appointments, general advice, to the actual teeth extraction, after care advice, after hours person on call, etc. Alex has specifically been the one answering ALL of my questions and the one giving the advice. She has much knowledge, is absolutely wonderful and is very patient. Of course, Dr. Foster is the best at what he does and my son has experienced little to no pain, or complications after the surgery. He truly cares about his patients and makes them feel comfortable. Great team of people there!! Thank you!!"
"I've been going here for a few years now. The entire staff is amazing! Dr Pickup is very kind and compassionate. The staff are so friendly and helpful. Treatment prices are great as well. I definitely recommend Associated Oral to anyone needing treatment!"